Reporting back: Save our green belt protest march
Yesterday (2nd January 2017) I joined hundreds of people who walked from Elton High School to Elton Reservoir in Bury. The main aim of the walk was to raise awareness of the Greater Manchester Combined Authority's plan to introduce their 'Spatial Framework' across all the Greater Manchester authorities, including Bury Council.
This plan, should it be agreed, would release green belt land all across Bury (and Greater Manchester as a whole) for the building of houses and industrial units. In Unsworth alone, we would be set to lose almost half of our green belt to construction of this kind should the spatial framework be approved.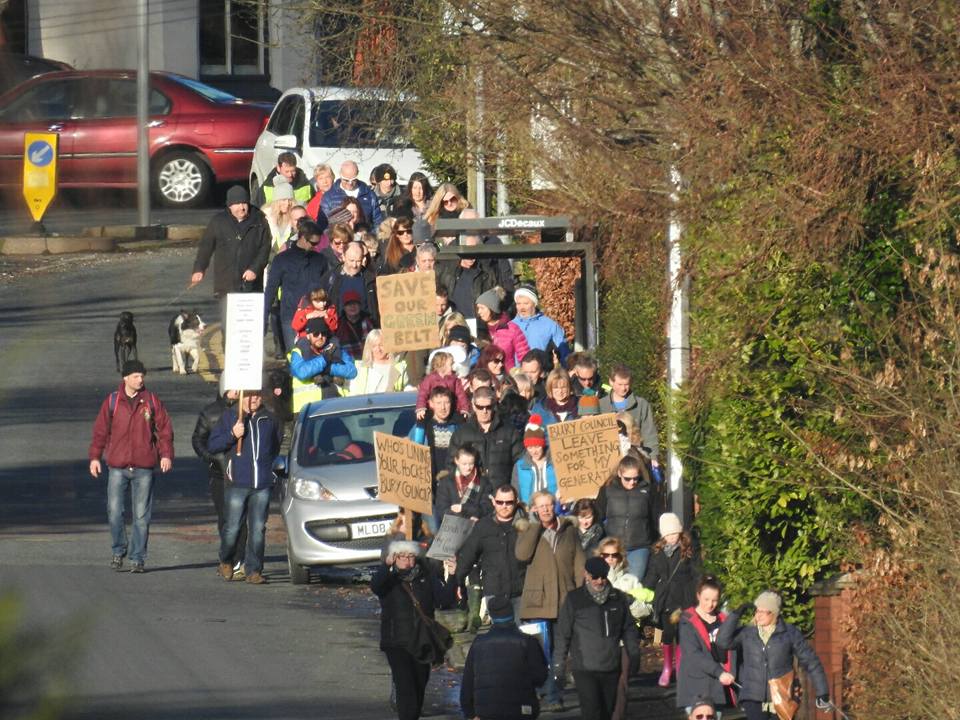 Please be sure to have your say by raising an objection before the deadline on 16th January 2017. Details here.