What a sight that would be if it actually happens? I for one would pay real money to see Starbug land in the middle of the street!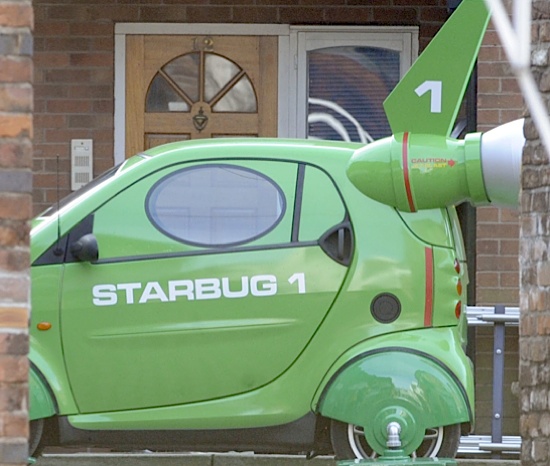 I was reading that the new Red Dwarf series started filming (to be shown on the Dave channel over Easter) at Granada Studios in Manchester, including on the Coronation Street set. BBC News reports that Simon Gregson (who plays Steve McDonald in the soap) also made an appearance.
Now I don't watch Coronation Street, but for years worked many times at Granada Studios and have fond memories of walking down the street and even having a beer in the (fake) Rovers Return. Coupled with one of my fave sci-fi shows (that and Blakes 7) – I for one, can't wait until Easter.
Now all we need to do is to work out how to get Space 1999 in Eastenders (an eagle landing in the square?) and Blakes 7 on Emmerdale (must be somewhere to land the Liberator in Yorkshire!).